First pic shows how much water is dumped into the river from the thaw. The ice is still
there but the water is flowing over top of it.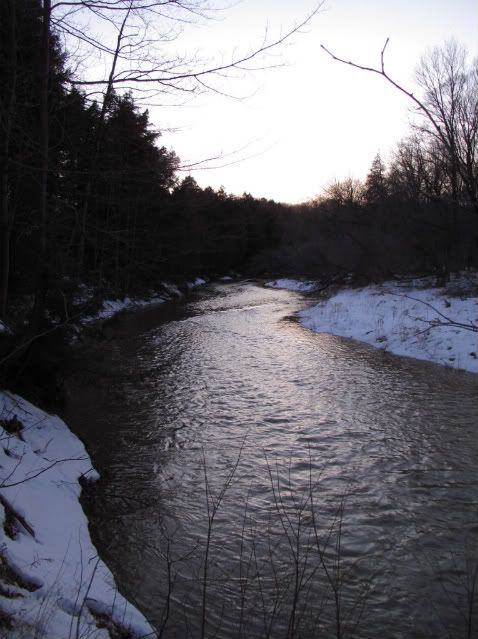 The second picture shows how the ice is lifted when water finds a way to get underneath.
You can see where the water exits in the right of the picture. When the ice lets go it tends to be a chain reaction and quite a spectacle.